TOTAL RAISED:
£9,534.26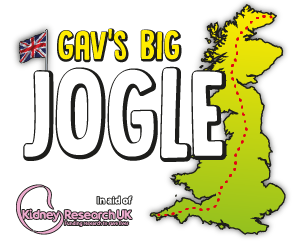 Cycling from JOHN O'GROATS to LAND'S END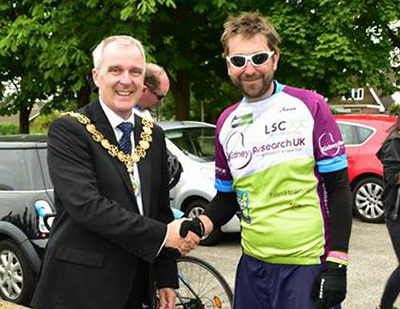 Gav Clews with Mayor of Stafford, Aiden Godfrey
About
Gav's Big JOGLE

22nd - 29th JUNE 2017
My Dad, Al, suffered from Kidney problems for the last few years of his life. I was planning to donate a Kidney to my Dad in August this year, but his illness took hold of him before we could perform the transplant, and he tragically lost his battle to Kidney Disease in January 2017.

I wanted to do something to support Kidney Research UK, so I decided to embark on a Cycle Ride to raise a few quid for them, support the great work they do and raise awareness about Kidney disease.

Myself and 6 friends cycled JOGLE (John O'Groats to Land's End) from Thursday 22nd to Thursday 29th June 2017! It was an epic journey, and any donations would be greatly appreciated.

The ride took 8 Days (a short time for an End to End) and around 880 miles of cycling to complete. Read about the charity below, find out how you can sponsor us and also the route we took from John O'Groats to Land's End.



Done in! Amazed by the support so humbling! Thank you everyone who has given a donation or a simple good luck message means the world to me and my family and everyone involved! We all did it dad and I'm telling you it was the hardest thing I've ever had to do! X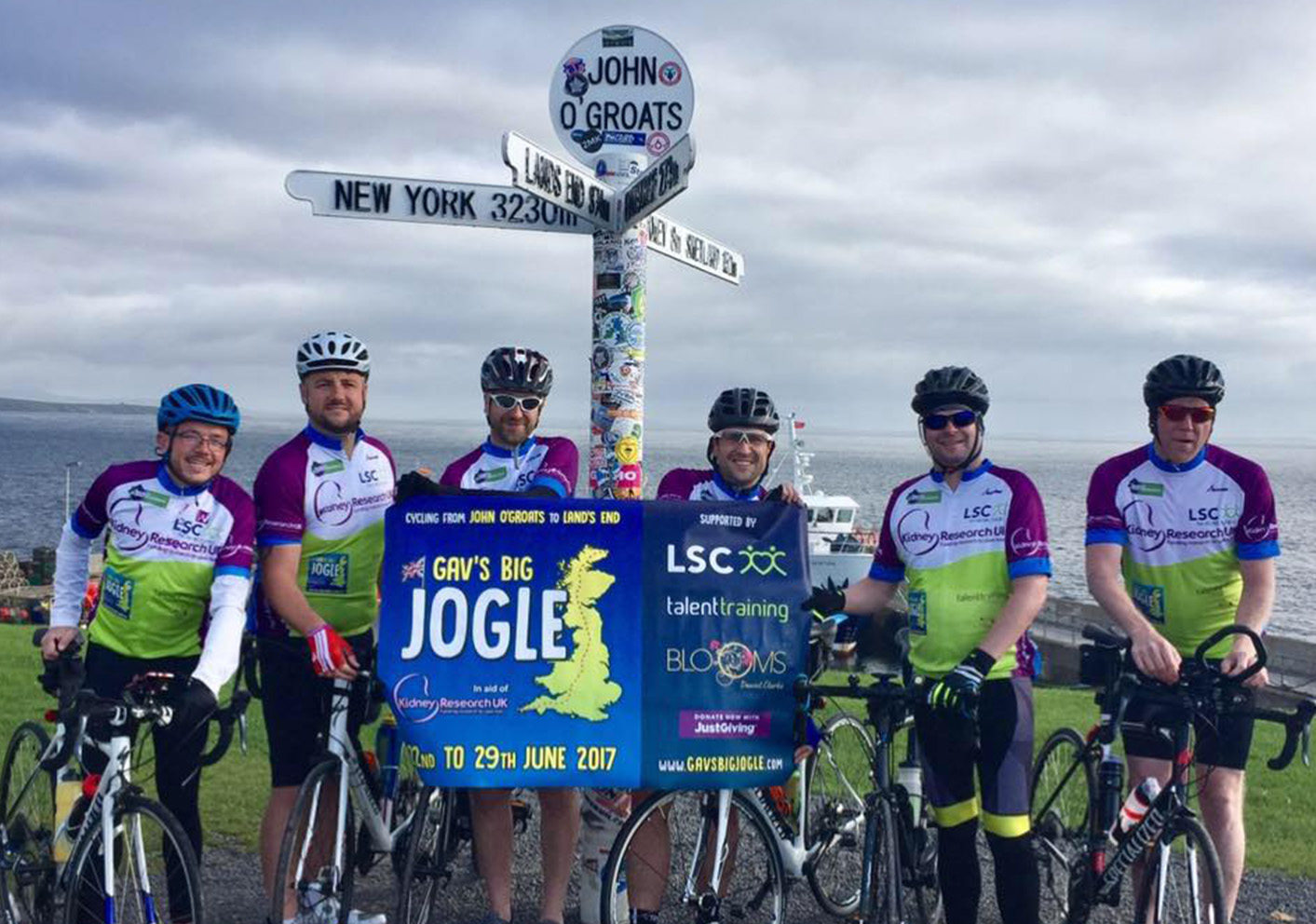 The
ROUTE
Click on a Day below to see the route on Strava...






• Back to top •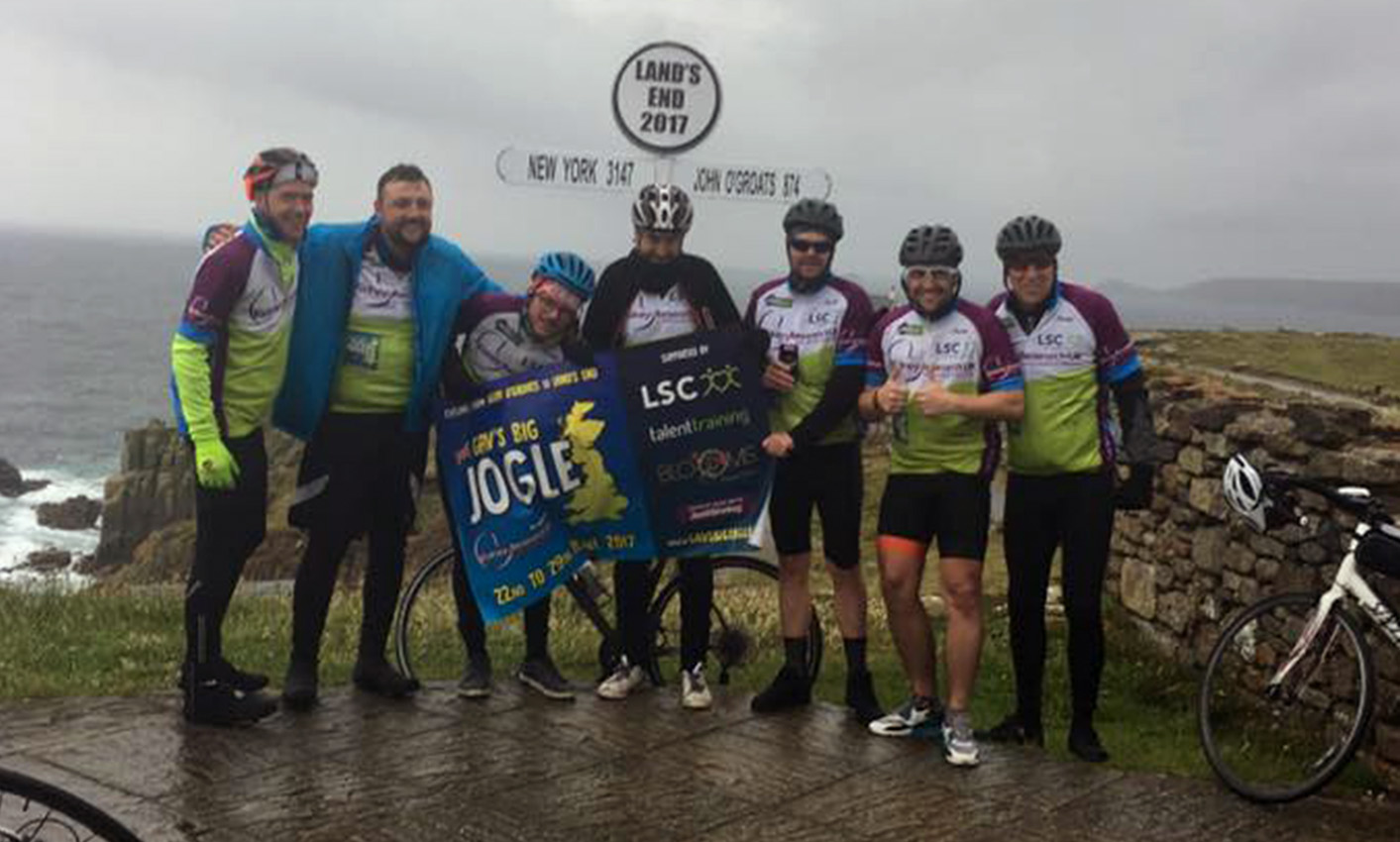 About the
CHARITY
Kidney Research UK is the leading charity dedicated to research into kidney disease in the UK. They rely almost wholly on the generous donations of the UK public and believe that everybody deserves a life free of kidney disease. They aim to find better treatments, and ultimately cures for kidney diseases.

Click the logo for more info... • Back to top •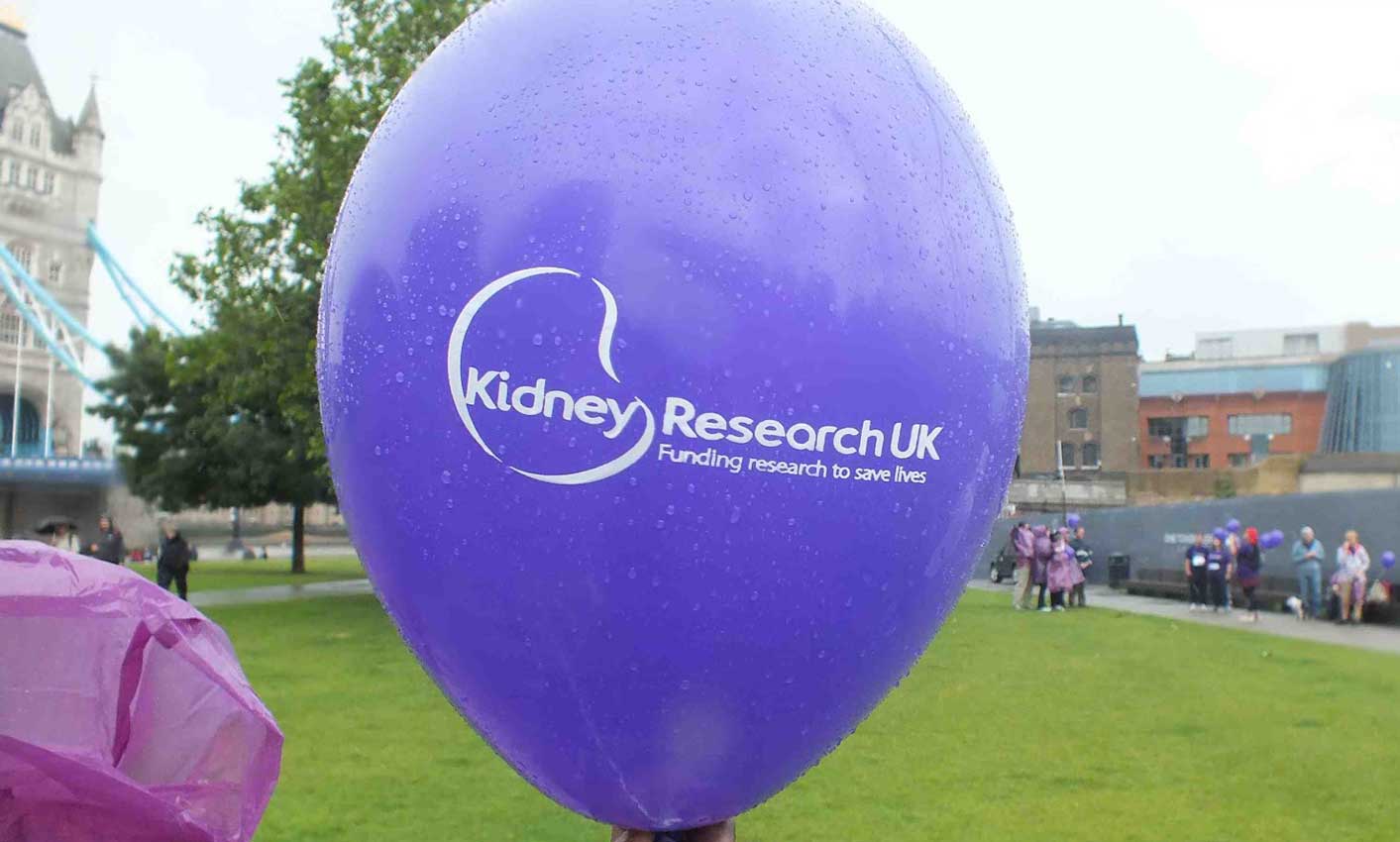 DONATE
Click the logo below to donate online...









• Back to top •




Gav's Big JOGLE Links



© Gav's Big JOGLE. All content is copyright of its respective owners. All rights reserved.


Website design by