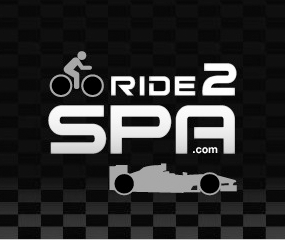 Charities
We raised money for the worthy causes shown below, using Virgin Money Giving for online donations.
Virgin Money Giving is a totally non-profit organisation, free for fundraisers and donors to use.

The 5 charities we supported are shown below, with the total sponsorship money being divided equally between them.










Jasper's Fund
Raising money for Birmingham Children's Hospital and
Ronald McDonald House Charities

Jasper Campbell was diagnosed with Leukaemia in October 2011, at 4 months of age. He received a Bone Marrow Transplant at Birmingham Children's Hospital in March 2012. After initial tests the bone marrow had taken and he responded well, but after a few months his parents, Simon and Anya, received the devastating news that Jasper's Leukaemia had come back. He is now undergoing more Chemothrapy with the hope of receiving another bone marrow transplant in the near future when a suitable donaor is found.

Follow Jasper's journey on Facebook by clicking the link below.
















The MS Trust
Providing information for anyone affected by multiple sclerosis, education programmes for health professionals, funding for practical research and campaigning for specialist multiple sclerosis services.

Team ride2spa rider Rich, was diagnosed with Multiple Sclerosis in 2007. After having strange symptoms and many tests, Doctors found that he had Relapsing Remitting MS, and started him on a weekly dose of Beta Interferon to try and slow down the progressions of the disease.

Rich said after ride2spa - "The duration of ride2spa 2012 was the best and toughest week in my life! Sharing the experiences with 25 great guys, friends old and new, has made me realise how important having such a good bunch of people around you is! Having MS myself made the whole challenge a lot more meaningful, the feeling when we got to Spa was one you can't buy, you've got to ride 400 miles in 4 days to get it. I'll never forget it, I'll never forget the team, and I'll never forget the last climb up to Francorchamps!!"












Cancer Research UK
Cancer Research UK is the world's leading charity dedicated to saving lives through research.

They save millions of lives with their groundbreaking work into preventing, diagnosing and treating cancer. People's chances of surviving cancer have doubled in the last 40 years, and they have been at the heart of that progress.

But more than one in three of us will still get cancer at some point. Their vital work, funded entirely by the public, will help ensure that millions more people survive.

















MIND
For better mental health

MIND campaigns vigorously to create a society that promotes and protects good mental health for all - a society where people with experience of mental distress are treated fairly, positively and with respect.

MIND are both a local and national network. Through this network they work with around 250,000 people every year. They are able to help people who experience all types of mental distress, and who may require help from one or more of our services.







About Virgin Money Giving

Virgin Money Giving is not-for-profit, this means their charges are only enough to cover their operating costs. Their aim is to help charities and fundraisers raise as much as they can.

They also offering a market-leading website and making life easier for charities with their customisable reporting system. And don't forget, they're the official fundraising website for the Virgin London Marathon. Thank you to our sponsors...



© All content is copyright of it respective owners. All rights reserved.