Follow @ride2monza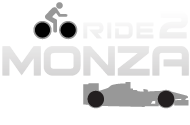 <![if !IE]>














<![endif]>

How long is the full duration of ride2monza?

The full duration of

is 11 days. Starting on Thursday 28th August 2014 and returning home on the evening of Sunday 7th September 2014.



To take part, do I need to do the full ride?

No. There are a few options when taking part in

, or meet us anywhere en-route and join Team

, even if it's for 1 day we'd love to have you along.



How much will it cost to join Team ride2monza?

The full duration of

will cost around £600. These prices are based on current hotel and flight prices and may increase as we get nearer to the start of the event, so early booking would be advantageous.



How fit do I need to be?

We're not sure, but the challenge is going to require an excellent level of cycling fitness and will require a fair amount of training to get to the required level for a non-cyclist.



Can I raise funds for a Charity other than the one's selected?

You can. Simply set up your own Virgin Money Giving or Justgiving page and we'll add your amount of sponsorship to the Total Amount Raised on the

Virgin Money Giving page.



What if ride2monza is too tough?

As a contingency plan, we can reasses after day 5 and see how we're getting on. We could, if needs be, tackle the final 4 days riding over 5 days. This would mean a short ride on Saturday morning to get to Monza before FP2.

Click here to read about fellow Charity Cycle Riders, Team Pedal's ride from Wales to Locarno, including taking on the Grimsel Pass...!!



Do you have support vehicles?

One of our sponsors, ThinkCars, has kindly lent us the use of a Ssangyong Korrando for the duration of ride2monza. We may also hire (or maybe borrow) a van for the event if needs be to return the bikes back to the UK, depending on how many we have along with us and how much room we need.



What would I need to arrange to take part?

As

is a totally non-profit event, you would need to make sure you have the right travel insurance to take part in a European cycling trip, along with a valid EHIC (European Health Insurance Card). Unfortunately we can't be held responsible for loss or damage to you, your bike or any equipment you have with you.



What do we eat during ride2monza?

We will have fuel stations at prearranged stopping points. During ride2spa these consisted of Pot Noodles, energy bars, energy drinks, fruit and anything else full of carbohydrates. Breakfast is provided by the hotels and evening meals will need to be bought on the evening at the hotel or recommended food outlets.



Do you have a sports masseuse going along with you?

We currently don't, but we're open to offers! The ride is going to be that tough that this will be something we look at in the next few months.



More questions? Click here to get in touch....


Thank you to our sponsors and partners who are helping to make ride2monza possible.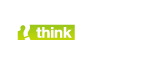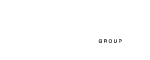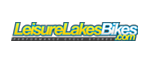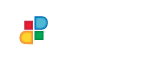 ↑ BACK TO TOP ↑






©


All content is copyright of its respective owners. All rights reserved.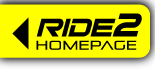 <